Premium staircase design and installation in Berkshire, UK
Here at Inoval, we design, manufacture, and install bespoke staircases throughout Berkshire and the wider areas. Your staircase is a central point to your home or commercial property. Our time-served staircase architects have a wealth of experience and have built a reputation as trusted premium staircase designers and installation specialists.
Our staircases are bespoke and made to measure using many different materials, including metal, timber, glass, or concrete. We build the highest quality residential and commercial suitcases that not only provide perfect functionality but that offer a stunning aesthetic and design feature. Our stairs can be designed for both internal and external use.
Our staircase designers use extensive staircase CAD design software, which enables our clients to see their staircase before it is manufactured and make any changes. Our staircase design team is very experienced and can offer a huge range of styles from more classic and traditional styles to cutting-edge and innovative design. From stylish and sweeping helical staircases through to contemporary U-shaped or zig-zag stairs, we can create stairs that are beautifully designed and crafted and fit seamlessly into your home or commercial property.
We can handle your entire project from start to finish, including any structural engineering, constructing, and managing your staircase refurbishment or new staircase installation. We will achieve a perfect result, whatever you are looking for!
We work with a wide variety of clients, including:
Homeowners
Commercial property managers
Architects
Developers
Landlords
For more information about how we can help renovate your stairs or to book a no-obligation design consultation now, call our staircase architects now on 020 8004 1820.
Beautiful staircases installed in Berkshire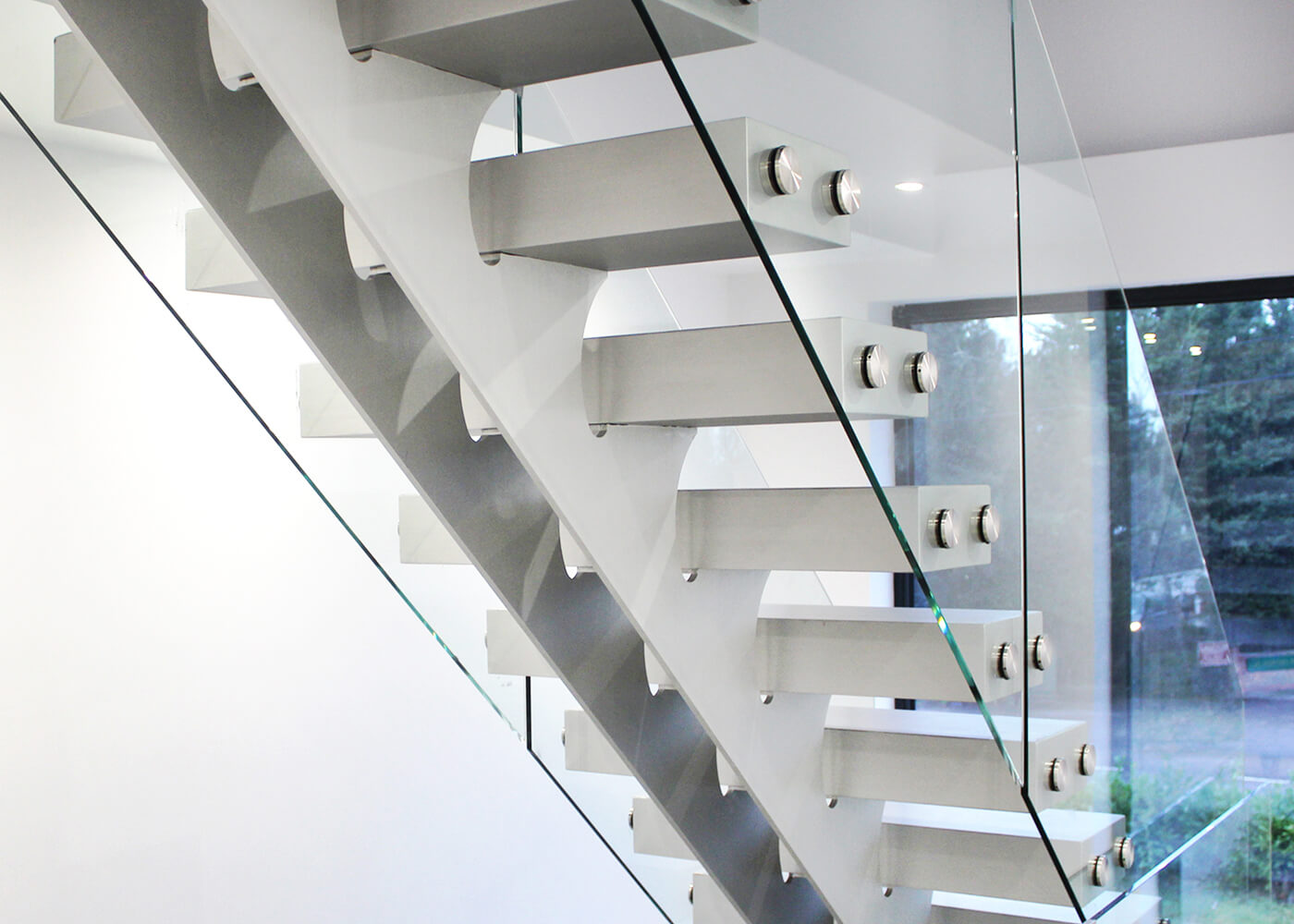 Combining elegance and top-class engineering, we design and install a wide range of staircases throughout Berkshire. We work closely with our domestic and commercial clients to always ensure their staircase project runs on time, on budget, and is finished to the highest levels.
We are experienced at working with a wide range of designs and materials to fulfil almost any brief. The process starts with a visit from one of our staircase designers. They will spend time with you to work out exactly what you want from your space and how you use your stairs. We utilise advanced CAD software to show you the possible options, and all designs can be tweaked to add features, colours, and materials.
Staircase design is also technically challenging but as experienced designers and architects, we will ensure that we optimise the available space in any building. Please see our portfolio for some ideas of our previous work.
A range of bespoke staircase designs in Berkshire
We can design and fit staircases to suit all spaces in Berkshire from small and compact flats to large and grand entrance halls. We will always optimise the available space.
Here are some of the most common staircase styles:
Straight staircases: These are known as standard or normal staircases and they are used to connect two floors using a straight line. They are simple and easy to design and build in an array of materials.
L-shaped staircases: L-shaped staircases bend at 90-degrees to fit around the corner of a room.
U-shaped staircases: Similar to L-shaped staircases but they do a 180-degree turn.
Spiral staircases: With a narrower helix than helical or curved stairs, spiral staircases support themselves around a central pole. They are light and take up very little space so are ideal for smaller properties.
Cantilever staircases: Cantilever staircases are stairs supported in the wall and treads look as if they are floating. They create a light, modern, and contemporary look.
Zigzag staircases: Zigzag staircases give flexibility and can make a real feature staircase.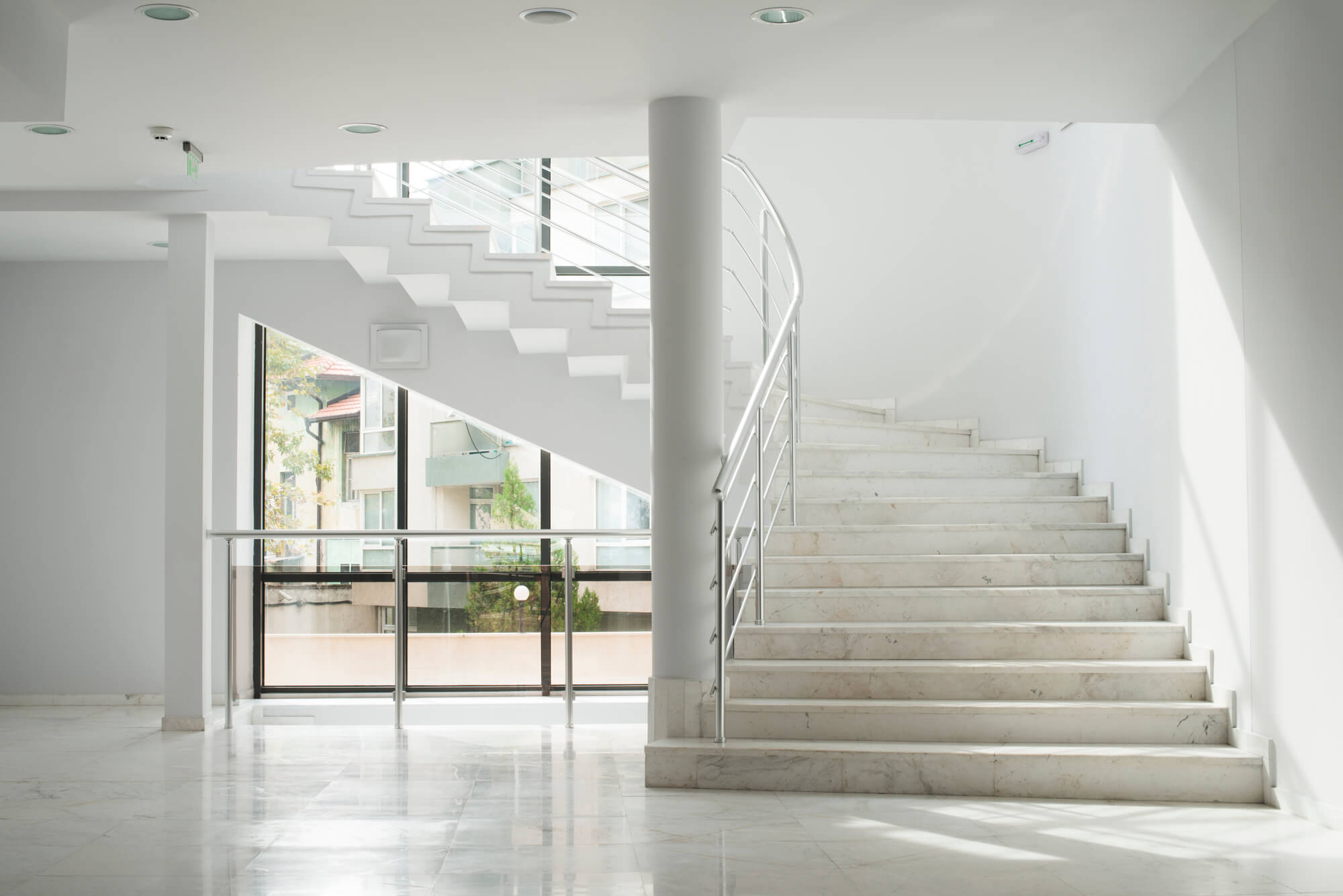 Staircase design and build services in the following areas in Berkshire
Ascot
Bracknell
Burnham
Crowthorne
Eton
Hungerford
Maidenhead
Newbury
Old Windsor
Pangbourne
Reading
Sandhurst
Shaw
Slough
Southcote
Thatcham
Theale
Twyford
Windsor
Wokingham
Why work with specialist stairmakers in Berkshire?
Here at Inoval, we can manage tour staircase projects in Berkshire from start to completion and come highly recommended by previous clients. Much of our work comes through personal referrals.
Professional and experienced staircase architects and designers
100 per cent customer satisfaction guaranteed
Quality staircases and craftsmanship
Free and no-obligation consultations
Residential and commercial projects of all sizes
Efficient service, where disruption to your property is minimised at every step
Quality materials used for a high-end finish
For a free and no-obligation consultation with our Berkshire staircase company, get in touch
For a detailed estimate for a new staircase in Berkshire, please call 020 8004 1820 or email sales@inoval.co.uk and we will book an appointment to come and visit you.